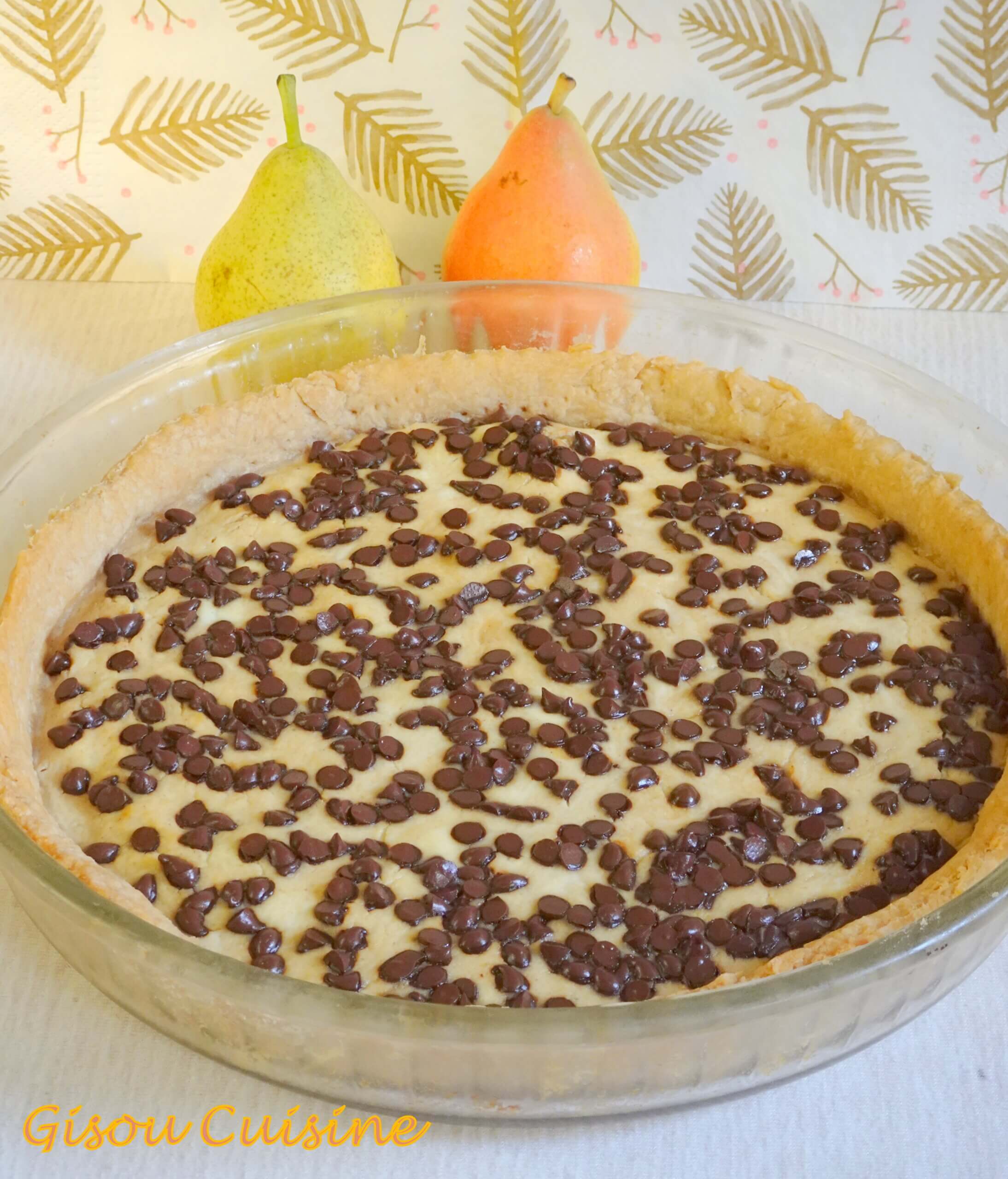 Egg-Free and Butter-Free Recipe
This is a recipe made with organic diced pear. It is quick to make as the dough does not need any resting time. The cream adds a slightly tangy taste that contrasts with the dark chocolate. The pear flavor is not very pronounced. 🍐
I made this recipe especially for my daughter who doesn't like traditional fruit tarts. The original version of the pie crust can be found on Léa's website tangerinezest.com, and I made a few small modifications to it.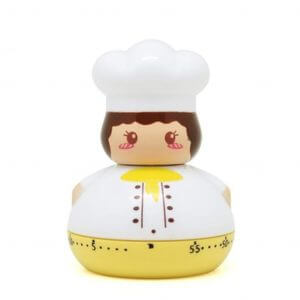 Prep Time : 15 min
Cook Time : 30 min
Ingredients
For the dough
For the topping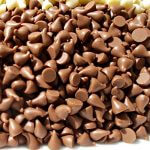 Preheat the oven to 350°F (180°C).
Step 1 : The dough
In a bowl, mix the flour with the baking powder, then add the lukewarm water and oil. Knead quickly to form a dough ball. Do not knead it for too long.
Grease a tart pan with a diameter of about 9 inches (22 cm).
Roll out the dough on a floured surface, then gently place it in the tart pan. I use a silicone pastry mat to roll out my dough. Prick it lightly with a fork.
Step 2 : The cream
In a bowl, mix the cream cheese with the diced pear.
Spread the cream over the dough and sprinkle with dark chocolate chips.
Step 3 : Baking
Bake for approximately 30 minutes on the lower rack of the oven at 350°F (180°C).
Remove it from the oven as soon as it's done baking.
Allow the pear and chocolate chip tart to cool completely before enjoying!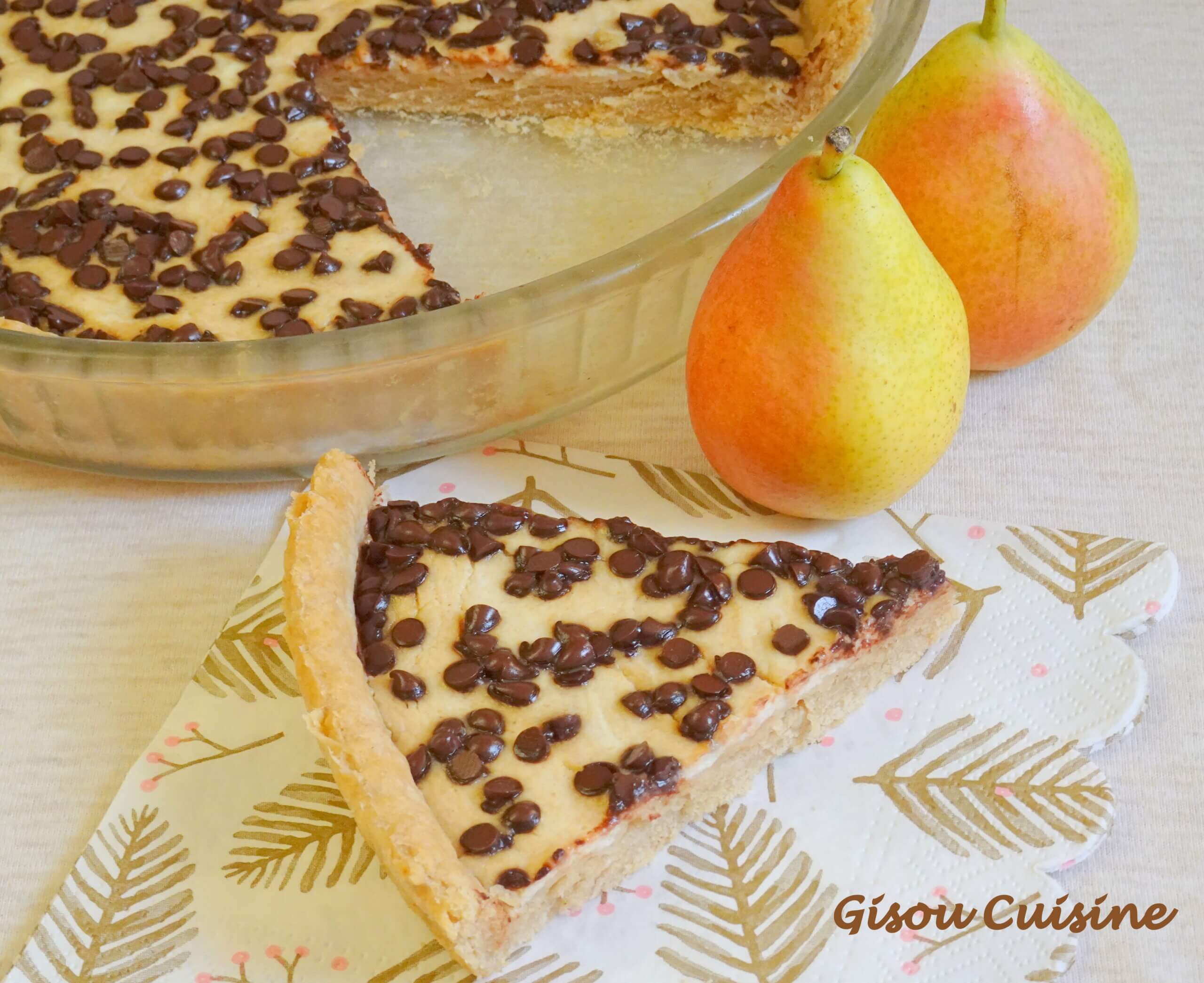 Gisou's Tips and Tricks

To prevent the crust from sticking during baking, after greasing the pan, I sprinkle it with a little flour.
The baking time may vary from one oven to another and can change the appearance and taste of some recipes! The type of pan used for baking also affects the duration.
I used a Pyrex glass dish.
Pear and Dark Chocolate Tart