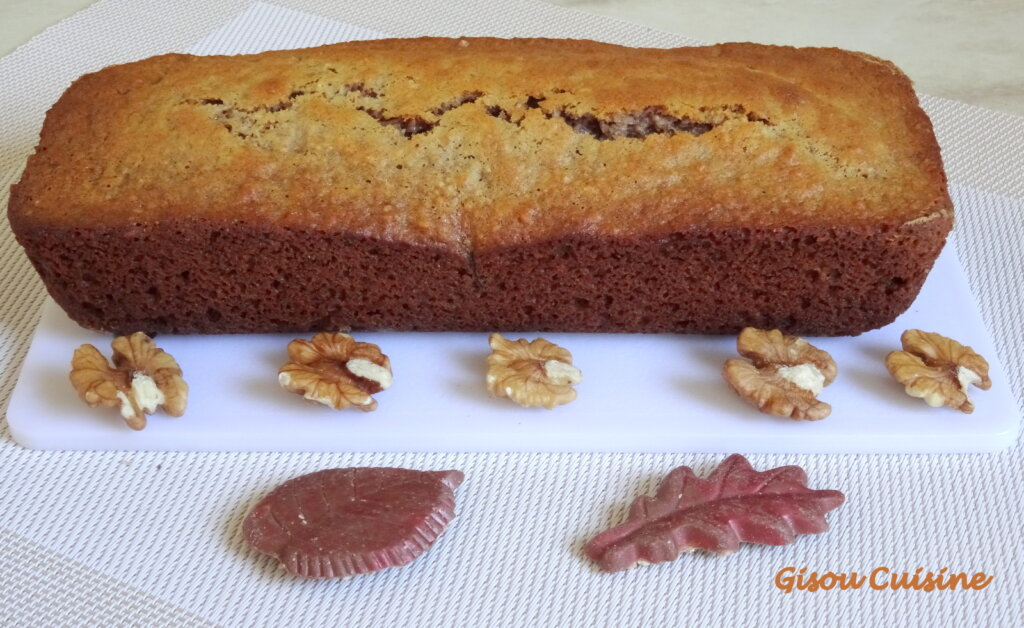 Autumnal Delight
A cake with the sweet flavors of walnuts and honey that is incredibly easy to make and can be served for breakfast or as a snack. 🐝
Walnuts in France are primarily produced in the southern half of the country: Périgord, Dauphiné, Isère, Drôme, and Savoie. They are harvested around autumn. France is currently the leading walnut-producing country in Europe.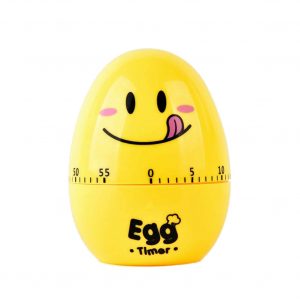 Prep Time : 15 min
Cook Time : 30 min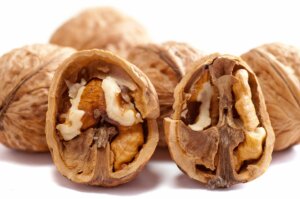 Preheat the oven to 320 degrees Fahrenheit (160 degrees Celsius).
Grind half of the walnuts into a fine powder and roughly chop the other half.
Heat the honey in a double boiler.
In a bowl, mix the finely ground walnuts with the flour and baking powder, then add the chopped walnuts.
Add the warm honey, 2 eggs, and yogurt. Mix again until you have a homogeneous batter.
Butter and flour a loaf pan.
Pour the batter into the prepared pan and bake for approximately 30 minutes at 320 degrees Fahrenheit (160 degrees Celsius) on the convection setting, middle rack.
Once cooled, wrap the cake in aluminum foil.
Hope you like the walnut and honey cake !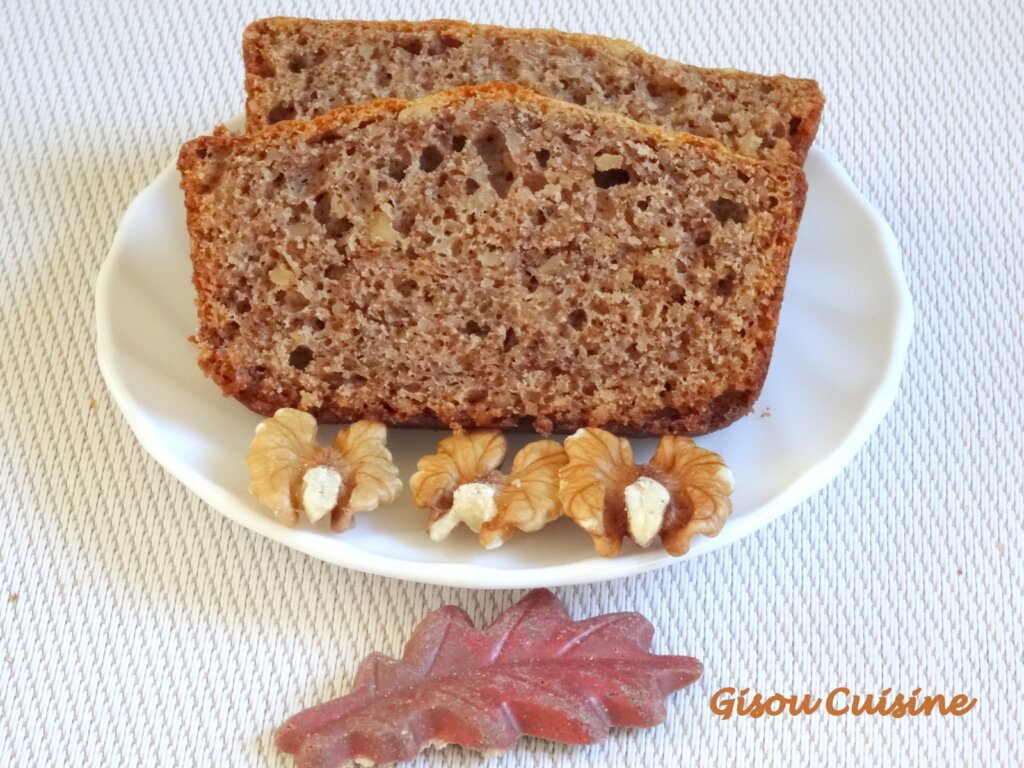 Gisou's Tips and Tricks:

I made this cake without butter or added sugar because the walnuts already provide enough fat (which you'll notice at the end of baking) and the honey offers sufficient sweetness.
Among all nuts, walnuts are the richest in polyunsaturated fatty acids (omega-3 and omega-6) and omega-9.
They are also rich in vitamin E, B-group vitamins, as well as minerals and trace elements such as potassium, phosphorus, magnesium, calcium, and iron.