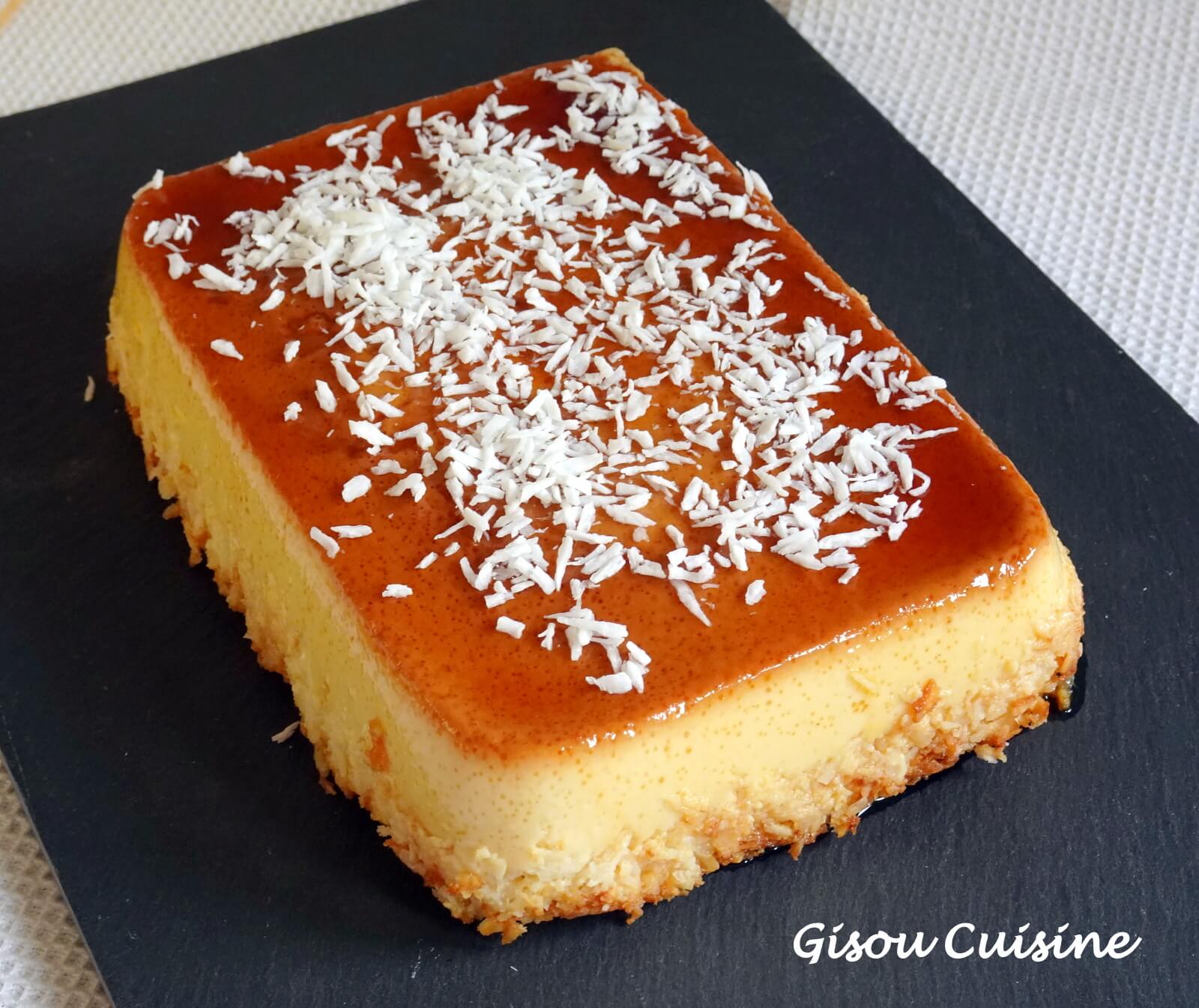 Sweet indulgence
Known in France as "Flan Coco", this famous Coconut Flan hails from the French Antilles. With the exotic flavors of coconut milk, shredded coconut and vanilla, this recipe is very popular in mainland France. 😍
A delicious and easy-to-make dessert ! This flan has a unique feature: it separates into two layers during baking – a smooth and creamy part (the flan) and a moist and biscuit-like part (the coconut).
I adapted this recipe from Léa, which I discovered on the "Mamie Simone" website, with some adjustments to the quantities.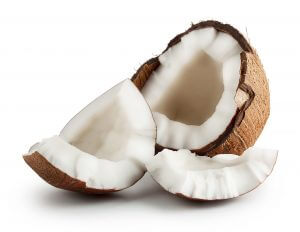 To prepare this flan, you will need to bake it in a water bath in the oven. Therefore, you will need two heat-resistant molds. I used rectangular glass molds, one measuring 6.7 x 10.2 inches and the other 6.3 x 4.7 inches.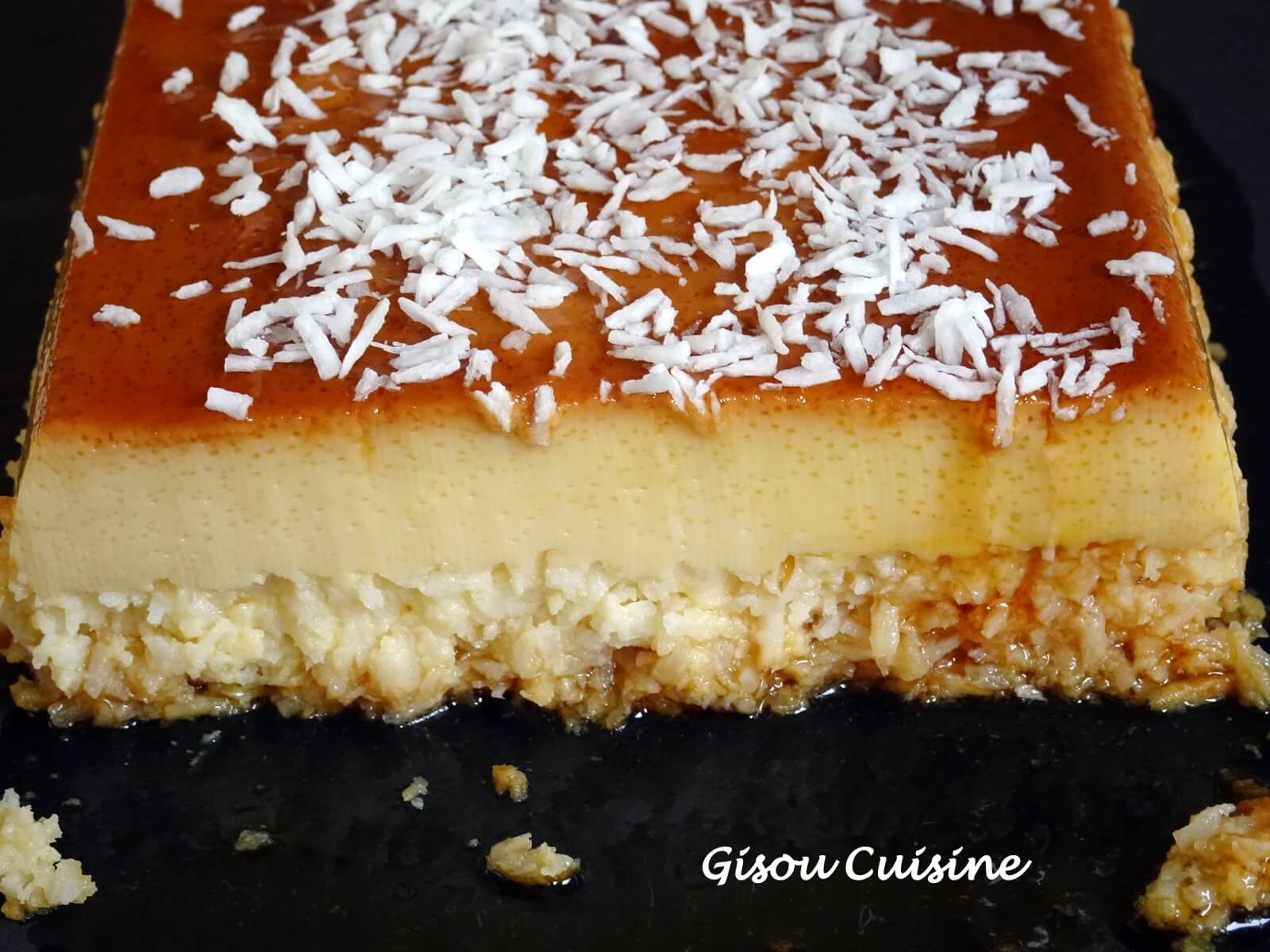 Preheat the oven to 350°F (180°C).
Step 1 : Preparing the flan
Pour a little liquid caramel into the smaller mold and spread it evenly on all sides.
In a mixing bowl, combine the two eggs, sweetened condensed milk, and low-fat milk. Blend the ingredients using an electric mixer for approximately 2 minutes.
Add the vanilla extract and shredded coconut, then mix with a fork until well incorporated.
Pour the prepared mixture into the caramel-coated mold.
Step 2 : Baking (water bath)
Place the coconut flan in the center of the larger mold.
Pour water into the larger mold until it reaches halfway up the flan.
Bake at 350°F (180°C) using the convection setting for 30 minutes.
At the end of the cooking time, leave it in the turned-off oven for 10 minutes.
Remove the flan from the oven and allow it to cool completely. Cover the mold and refrigerate for 8 hours.
Before unmolding onto a serving platter, run a knife along the edges of the mold. Sprinkle some desiccated coconut on top for decoration!
Enjoy this creamy, rich flan !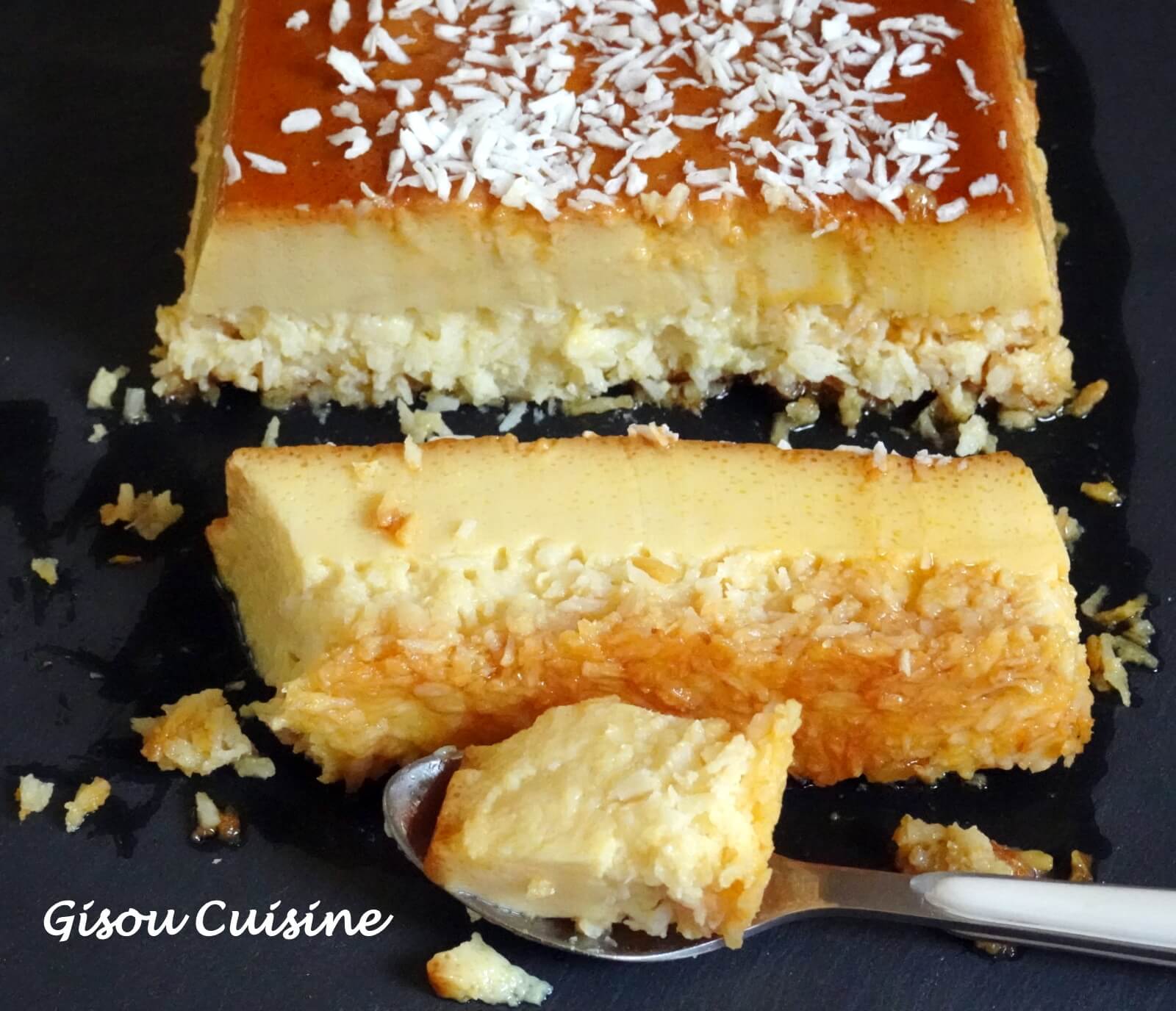 Gisou's Tips and Tricks

The secret to a silky texture is to cook the flan in a water bath.
The pan with the flan goes inside a larger pan that's halfway filled with water. This ensures the flan cooks at a slow even temperature.
The ingredient quantities provided above are suitable for about 3 to 4 servings. If you want to make this delicious coconut flan for a larger number of people, simply double the ingredient amounts and use larger baking molds. Also, remember to increase the cooking time accordingly.
The flan should be completely chilled before unmolding.
French Antilles Coconut Flan